News
AMAA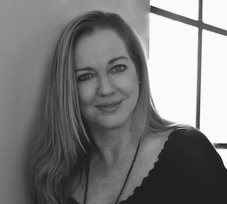 Josanne Ryan, formerly Marketing and Strategy Director of News Community Media at News Corp Australia has been appointed Chief Executive Officer at the Audited Media Association (AMAA), the key media industry audit body.
The AMAA through its ABC and CAB brands delivers audited media data, verified to industry agreed standards, including circulation and distribution of print and digital versions, website analytics, exhibition and conference attendance and email newsletter distribution.
Harley Slatter, Chairman of the AMAA, said of the appointment: "On behalf of the national board and our members. I am delighted to welcome Josanne as the Audited Media Association Of Australia's new CEO."
"Josanne brings a wealth of media experience to the role with a strong understanding of the value of audited data to the members and the industry. The AMAA's non-profit mission remains focused on services that deliver accountability and trust between advertisers, agencies and publishers. The focus for the AMAA going forward is in evolving the media audit services to better meet the needs of members and the industry in an ever changing landscape."
Josanne said: "Trust is at the heart of what the Audited Media Association champions for the industry. The transparency and accountability of verified data, ensuring that advertisers and agencies can transact with confidence, remains vital to both print and digital media. I am excited by the opportunity of working with the AMAA board, and the dedicated team, to continue to evolve the AMAA's services across all media platforms."
Josanne's previous career experience includes senior roles with News Corp Australia from 2006 to 2014 and previous experience within leading publishers ACP Magazines (now Bauer Media Group), Pacific Magazines and Fairfax Media.
The appointment is effective immediately.
Date: 10 Feb 2015
Next: Blake Mason joins AMAA marketing and member services
Previous: Who's joined the AMAA?