News
AMAA
AMAA has strengthened its member services team with the appointment of Blake Mason to the role of Sales and Marketing Manager.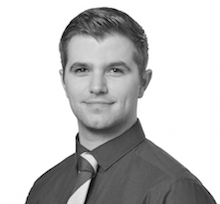 Blake's role will focus on the AMAA's suite of media verification services and delivering value to our members through the benefits and ROI that the services deliver to their businesses.
Josanne Ryan, AMAA Chief Executive Officer said "Blake brings a unique blend of experience, expertise and enthusiasm and we are looking forward to increasing our focus on member services and promoting AMAA as the leading media verification body."
Blake has more than eight years experience working in professional services marketing, management and client relations at management consulting firm Nous Group.
Please email or phone Blake on 02 9954 9800 to discuss your current membership or find out more about AMAAs range of services.
Date: 25 Aug 2015
Next: Print + ePublications = CAB Total Distribution
Previous: Josanne Ryan joins AMAA as CEO